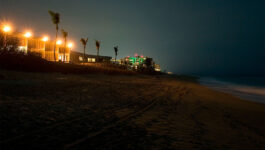 Lights dim prospects for sea turtles
The sand at sunrise tells the story: The footprints, 60 to 70 sets made by sea turtle hatchlings, are headed in the wrong direction.
by Stephanie Desmon, The Baltimore Sun, March 21, 2001
Read Article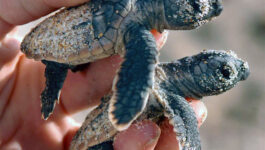 Sea turtles get tender, loving care
A day at the beach is work for Florida's volunteer turtle patrol. Rising before dawn, they pace the coastline in search of turtle tracks and cordon off nests to protect endangered hatchlings.
SunSentinel, August 17, 1997
Read Article